Accessible Health Services
Personalized Medication Plans
The way you take your medication matters
But often in the space between getting a prescription and taking the medication, patients miss out on helpful advice that would lead to better health.
Is your medication serving your overall wellness?
Here are some questions to ask yourself:
Are the instructions on the medication package confusing?
Is your prescription up-to-date and customized to your current lifestyle?
Do you find it stressful to remember taking your medication?
Is it a constant battle to keep your child on a medication schedule?
At Stone Road Pharmacy
We understand that managing your healthcare can be stressful, especially if you're taking care of others at the same time.
But your medication should be there to help you feel better, not make things more difficult.
Don't let busy doctor's offices or confusing medication instructions stand in the way of getting the clarity you need to take care of yourself. We want to make you feel cared for and help you understand your prescriptions without the stress!
Talk to one of our Pharmacists
Your Stone Road Pharmacy team has the time and expertise to help you feel confident about your medication plan.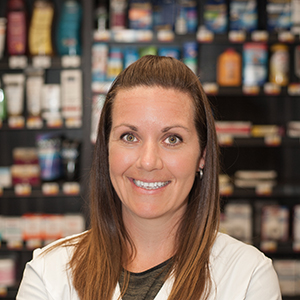 Julie Taylor
Owner / Pharmacist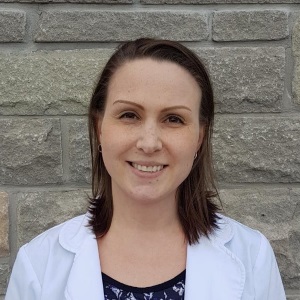 Kate Wojtowicz
Pharmacist
Book
Call us to arrange a meeting. We'll discuss your health and current medications. We can take care of transferring your records too.
Plan
Leave our meeting with an up to date medication list and a customized plan for taking your medications in the right way for you.
Empower
When your pharmacist knows your name and how your medication fits with your lifestyle, your health and wellness will benefit! Add a pharmacist to your healthcare team to empower your health.
This is what pharmacy care looks like at Stone Road Pharmacy:
We'll do all the work and make all the phone calls necessary to transfer your records from your current pharmacist
We don't just fill and renew prescriptions – we take the time to walk through each medication with you so you have all the answers you need
We'll help you find the right over-the-counter drug for your condition
You can book a consultation where we'll discuss new medications, review a current prescription, or discuss daily management of chronic illnesses.
Community activities and clubs to help you feel your best
Digital options to make your prescription refills more convenient
Need help figuring out the best times to give your children medication during the school day? We have options.
Need help explaining a medication plan to an elderly parent? We'll help you find the right compliance aids.
We can help you form a list of questions to bring to your doctor
Vaccinations
Medication Delivery
Compounding (making medication for you in the right dosage)
Your pharmacist is the most accessible person to talk to on your primary healthcare team.
Choose Optimal Wellness at Stone Road Pharmacy
Wellness is so much more than a lack of illness. We care about seeing you thrive! Knowing the best way to take care of yourself with medicine can be the difference between "good enough" health and your very best health.
Visit Our Store
Book a Free Consultation